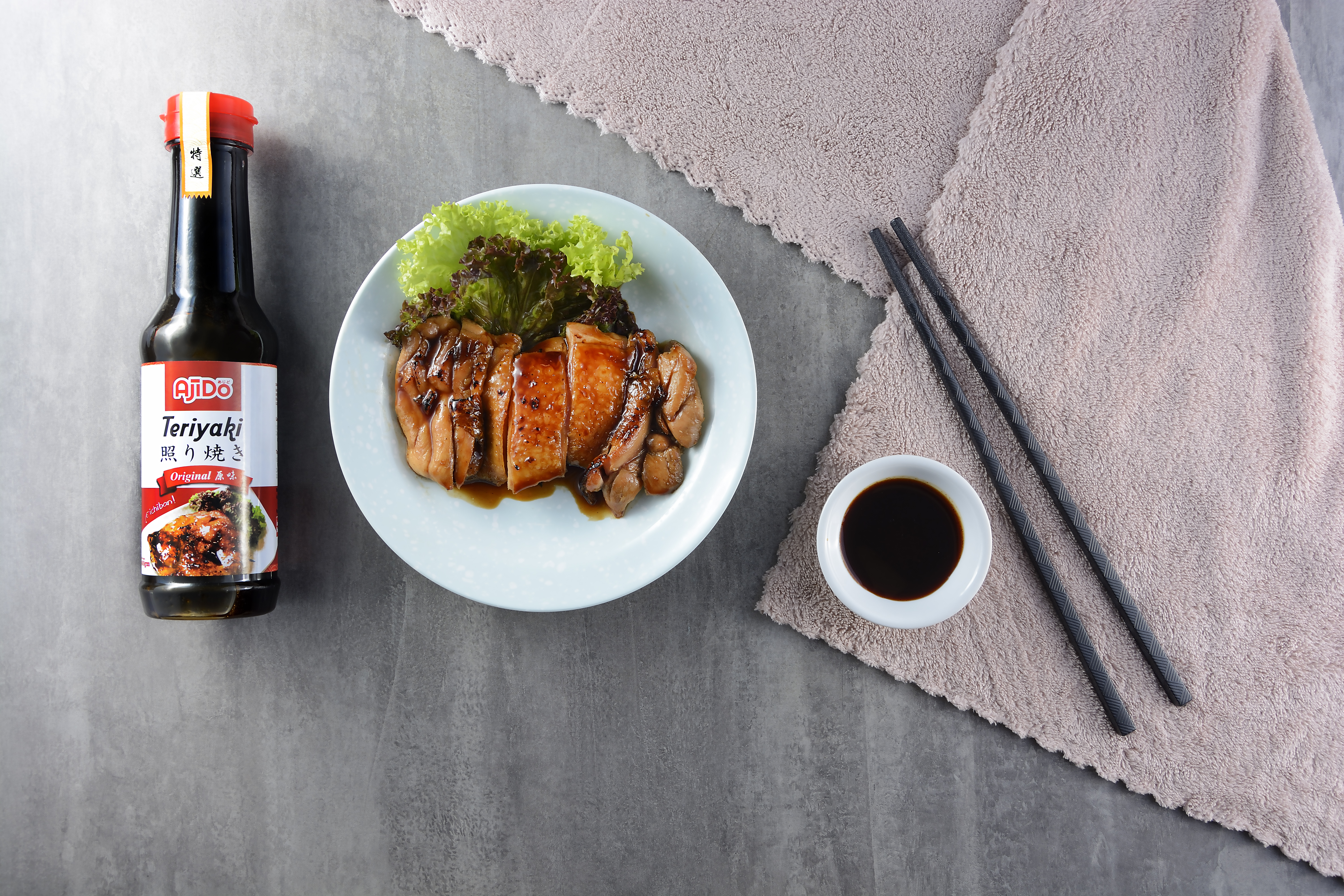 1. Grilled Teriyaki Chicken Thigh
Ingredients
1. 2 pcs of Chicken Thigh .... 90 grams per pcs
2. AjiDo Original Teriyaki Sauce .... 100 grams
3. Shallots and spring onions for garnish
Cooking Instructions
1. Heat oil in a large non-stick skillet or wok.
2. Add the chicken thighs and cook until slightly browned on bottom then flip chicken pieces over and cook the other side.
3. While the chicken is cooking, mix 100 grams of AjiDo Original Teriyaki Sauce with 40 grams of water.
4. Pour sauce into the skillet once the chicken is just nearly finished cooking through. Cook both sides of the chicken for another 1-2 minutes ( per side), and let the sauce simmer until thickened.
5. Sprinkle shallots and spring onions over the top and you are done! :)